Five methods to help you look beautiful on your wedding day
Here are five ways how a bride can boast of looking her best on the day of the wedding!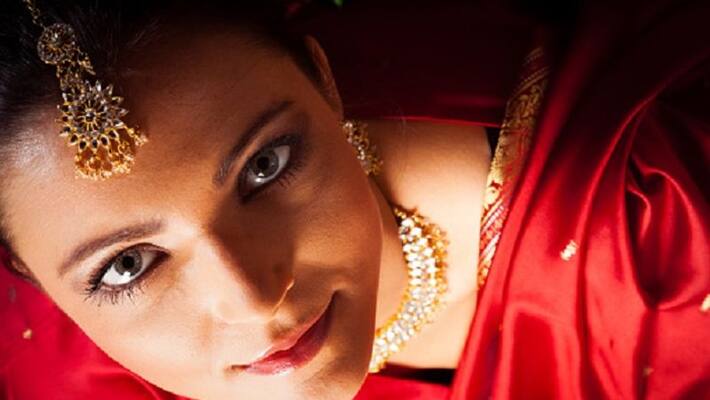 Being the perfect looking bride has always been a dream since the inception of weddings. However, when the wedding date is around the corner it seems like years of preparation could not have you ready enough. The to-be bride is often stressed out about her look on the day of the wedding.
From attire to jewellery to make-up, everything is checked in detail. But adding stress into the wedding calendar is no way to solve things.
There are home remedies to make a bride look beautiful on D-day without spending a lot. The bride just needs the right guidance and some time for herself.
Girls usually hit the beauty parlour a week before the wedding for several sittings to perfect the skin, hair and fix problems.
Even traditional rituals like applying turmeric or mehndi are conducted to enhance the beauty of the bride as well as the groom.
Here are five tips the to-be bride should follow to make their dream come true.
1) When to stop skin treatments?
If the bride-to-be is going in for any basic treatment to make the skin look beautiful, it is better to stop it at least a month before D-day, because most of the treatments bear fruit only about month later and the face will look fresh and rejuvenated. In treatments like Panchakarma or ayurvedic applications it takes some time after the treatment to see the result.
2) Do not touch
If you have pimples, avoid touching them. If you have marks left behind by the pimples, take spot treatment. If you are scared about the side-effects, you can apply aloe vera gel on the pimples. It will reduce marks and the face will eventually be clear of these.
3) Keep away from quick-effect creams
Though many promises are made of making you look beautiful in a day or two, and beautiful faces are used to advertise costly creams, do not fall prey to them. This might be the very reason to spoil your skin in the long run. Do use milk cream, gram flour, fruit juices or turmeric to make the skin glow instead of using facial creams.
4) Sleep well
Another natural way to keep the skin healthy is to sleep well. Deep sleep not distracted by brief intervals of checking mobile phones or any other distraction can not only ensure good skin but a healthy body and mind. Keep your mobile phone and the laptop as far as you can from your reach, when you are sleeping.
5) Reduce intake of alcohol, drink water
It is essential that the body is always hydrated. It is better to reduce the intake of alcohol. It is more beneficial if you stop drinking alcohol and instead drink fruit punch or a mocktail instead. Alcohol or not, there must be ample consumption of water. With the increase in water intake, a healthy glow is assured.
Last Updated Dec 16, 2018, 2:23 PM IST