Chef Creates Skateboard Caramel Bar; Watch video
Chef Amaury Guichon prepared a mini skateboard with chocolate and caramel. This fantastic bar looks too tasty to resist.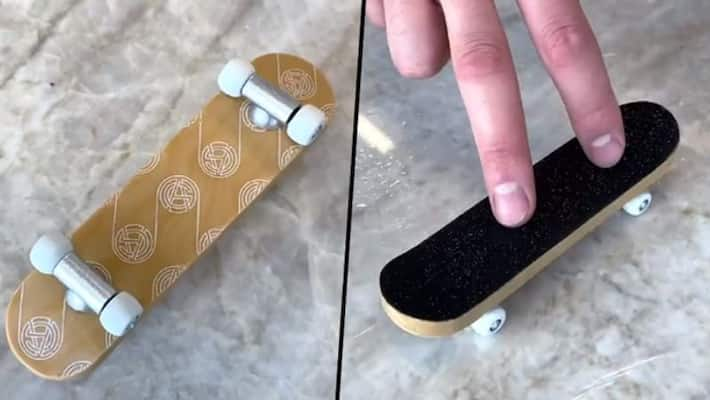 A dish prepared with chocolate and caramel is too difficult to resist. Imagine if the feast looks impressive as well, then it is hard to forget. Chef Amaury Guichon recently posted one such video on his Instagram with the caption, "Skateboard Caramel Bar! (sic) The coolest snack this summer!"

The video shows, chef preparing a mini skateboard with chocolate and caramel. Guichon is known for creating some unbelievable things with chocolate. From a Sea Turtle to Ferris Wheel to the Statue of Liberty, this chef makes it all. This recent addition to his list is a mini skateboard, which will impress you for sure. The clip reveals the making of the skateboard - and not to forget, it even runs.
Within few hours after being shared, the video has accumulated over 3.8 lakh likes and several comments from netizens; watch the video.
Last Updated Jul 20, 2021, 4:21 PM IST