Why is Bihar 'gundaraj' because of one Rocky Yadav case, asks Neetu Chandra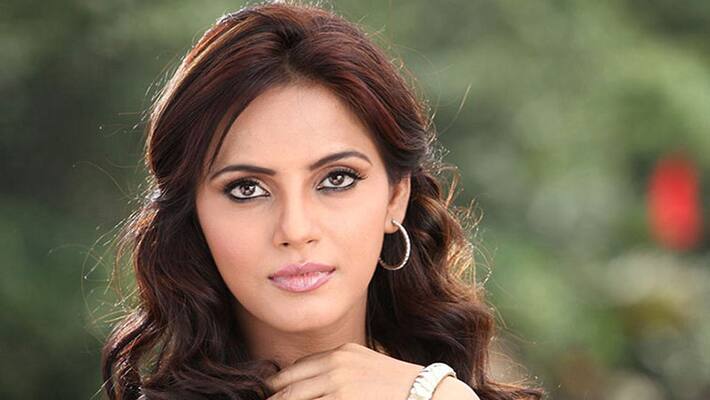 Defending Bihar's gundaraj
I don't understand why Bihar is always referred to as 'gundaraj'. Even when the Rocky Yadav case (The Bihar MLC's son allegedly shot a teenager for overtaking his SUV) happened people were ready to jump the gun and declare the state as 'gundaraj' once again. When the unfortunate Nirbhaya incident happened, it took some time for the police to arrest the culprits, right? And even in Jisha rape and murder case police has not caught hold of everyone who was involved. I am not defending Rocky Yadav but I am just saying that it takes time for the police to catch hold of the culprits and the incidents have been happening all over. It's not just Bihar. No state is safe anymore. So why call Bihar 'gundaraj' is what I fail to understand. We should strive to put an end to all of this by changing the mentality of the society, rather than starting a blame game."
I'm not jealous of Alia
Talking about her open letter she wrote to the makers of 'Udta Punjab', she said, "People told me not to go against such established directors. They told me 'kyun panga lena hai?' Then there were people who said that you're jealous of Alia. Why would I be jealous? I have been in the industry for so long. There are so many things I do which she does not. There is no question of being jealous.
Prakash Jha has created a bad image of Bihar
Biharis are a soft target because they don't stand for their own roots. Prakash Jha has created a bad image of Bihar for his commercial gains. Bengali, Punjabi, Tamilians, Malayalees, and Gujarati – everyone has an accent. Why mock just Biharis? Why tag Bihar as corrupt when we have such netas everywhere?
The so-called Bhojpuri superstars don't know what they are making
There is not a single Bhojpuri film that we can watch with our family. I don't understand how these so-called Bhojpuri superstars don't realise this and feel guilty about what they're making. Our aesthetics and culture are ripped apart in these movies. Show me one girl from Bihar who poses like the girls who star in these films. People from outside have come and raped our culture and tradition. They are serving sleaze and sex in the name of Bhojpuri cinema.
I am more successful than many other Bollywood actresses put together
I think being successful is about being able to say that I do or don't want to do this. I don't want to continue doing cheap films just because I want to stay in the limelight. I have kept myself very busy. I have done theatre, have been doing many regional films, my film has won a National Award and I am a more successful producer than many of our Bollywood actresses put together.
Biharis work hard and love unconditionally
The Kapoors and Chopras have made Punjab so famous. But our own people are ditching us. We Biharis are not afraid to slog and we know how to love unconditionally. Unfortunately, this is never shown in any Bollywood film. And the situation won't change until we start loving our roots.
Last Updated Mar 31, 2018, 7:07 PM IST