Twitterati lose it! Confuse PM Theresa with porn star Teresa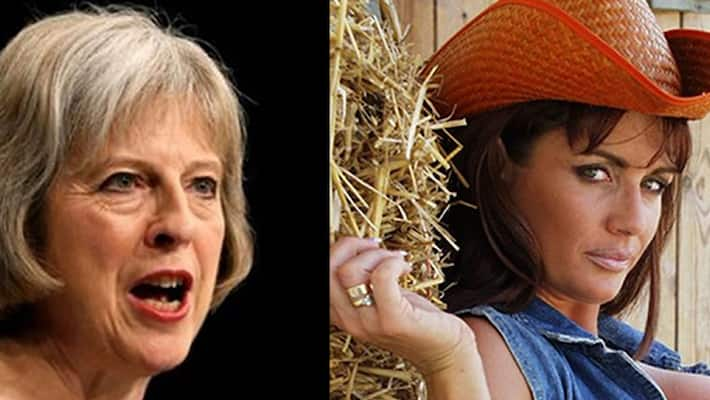 In a strange turn of events, British netizens confused new Prime Minister Theresa May with adult star Teresa May. Twitter was flooded with congratulatory posts ever since the Conservative Party announced Theresa May's appointment as the party chief. @RealTeresaMay soon started trending on Twitter. It was much later that the Brit netizens understood that the Twitter handle that had been trending did not belong to the PM but to a porn star sharing the same name. 
Twitterati failed to distinguish between the Twitter handle of PM Teresa May and porn star Teresa May. Surprised by her sudden popularity, porn star Teresa was quick to respond. She took the opportunity to immediately post her topless selfie, asking netizens to mail her to purchase pictures. 
A few minutes later she tweeted, "I find it quite amusing how many people think I'm #TheresaMay the Prime Minister. Just shows how ignorant some people are."
Exuberant with the sudden inflow of followers, the adult star again took to Twitter to express her thoughts. She wrote, "Wondering if I'll reach 11000 followers today."
Former home secretary Theresa May has been appointed as Britain's second ever female Prime Minister. 
Last Updated Mar 31, 2018, 6:56 PM IST