Sunny Deol to be part of Ranbir Kapoor's 'Ramayana', approached for THIS role
Director Nitesh Tiwari and his team are in negotiations with Sunny Deol to play Lord Hanuman in Ramayana.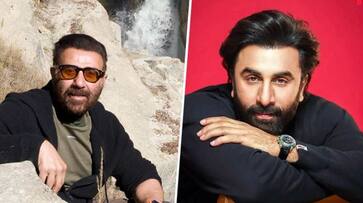 Yet another film based on Hindu mythology 'Ramayana' is in the making where Ranbir Kapoor is all set to play the role of Load Ram. The film also has Sai Pallavi as Sita and Yash as Ravana. Now that the film has big names attached to it, director Nitesh Tiwari has decided to another to the film's cast. It is said that actor Sunny Deol has been approached for the role of Lord Hanuman. 
According to sources, Nitesh Tiwari and his team are in negotiations with Sunny Deol to play Lord Hanuman in Ramayana. "Hanuman stands for strength, and there is no one better in the Indian film industry than Sunny Deol to justify what Bajrangbali stands for." The actor has expressed interest in appearing in Nitesh Tiwari's 'Ramayana' adaptation and in playing Lord Hanuman. However, it is still in the early phases of talks and nothing is confirmed.
It is also reported that the makers of the film are planning to make a separate film about Lord Hanuman starring Sunny Deol. 'Ramayana' is only one aspect of Lord Hanuman's existence; there are many more to the story which Nitesh wants to investigate further with a standalone film about Lord Hanuman.
The first installment of the trilogy will be shot from February to August 2024, with Yash filming his scenes in July 2024. 
The film, which is likely to be called 'Ramayana: Part One,' will be shot in parts of Sri Lanka. Yash has set aside 15 days to film 'Ramayana: Part One' and all three main characters have completed their individual look tests and are eager to enter the realm of this pure love story - Ramayana - adapted for the big screen by Nitesh Tiwari and Ravi Udyawar.
On the work front, Ranbir Kapoor will be seen in the upcoming film 'Animal' along with Anil Kapoor, Bobby Deol, Rashmika Mandanna, and Tripti Dimri. The film will be released on December 01, 2023. 
Last Updated Oct 11, 2023, 1:22 PM IST