Shilpa Shetty's bodyguard Ravi is a 'SUPER HUMAN' wins hearts on the internet; watch video
Shilpa Shetty's bodyguard Ravi is seen guarding Raj Kundra's vehicle; social media users praised him on his loyalty watch video
After two long months, Raj Kundra has returned to his Juhu home, where he stays with his wife, Shilpa Shetty. The entrepreneur was kept in police custody due to his alleged involvement in producing and distributing porn content.
Raj Kundra reacted at his Juhu bungalow in a black Mercedes car followed by media people and guards. Raj Kundra stepped out of Arthur Road jail a day after he was granted bail from the court in pornographic films case. On Monday, September 20, Chief Metropolitan Magistrate SB Bhajipale allowed Kundra's bail application on furnishing a bond of Rs 50,000.
Also read: Raj Kundra gets bail: Is Shilpa Shetty happy? Here's how she reacted after husband gets bail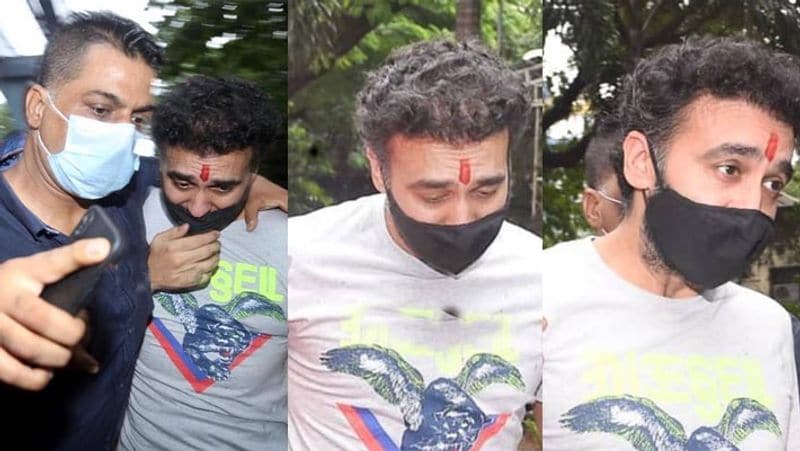 Within a few minutes after the news came out of Raj Kundra's release from the prison, his wife Shilpa Shetty posted an inspiration post on her Instagram page. 
Also read: Did Shilpa Shetty already move away from husband Raj Kundra? Actress' latest statement hints at separation?
She wrote about "moments that push you to the ground" and standing back up with "renewed determination and motivation". She took to Insta stories to share a quote by Roger Lee. It read, "Rainbows exist to prove that beautiful things can happen after a bad storm."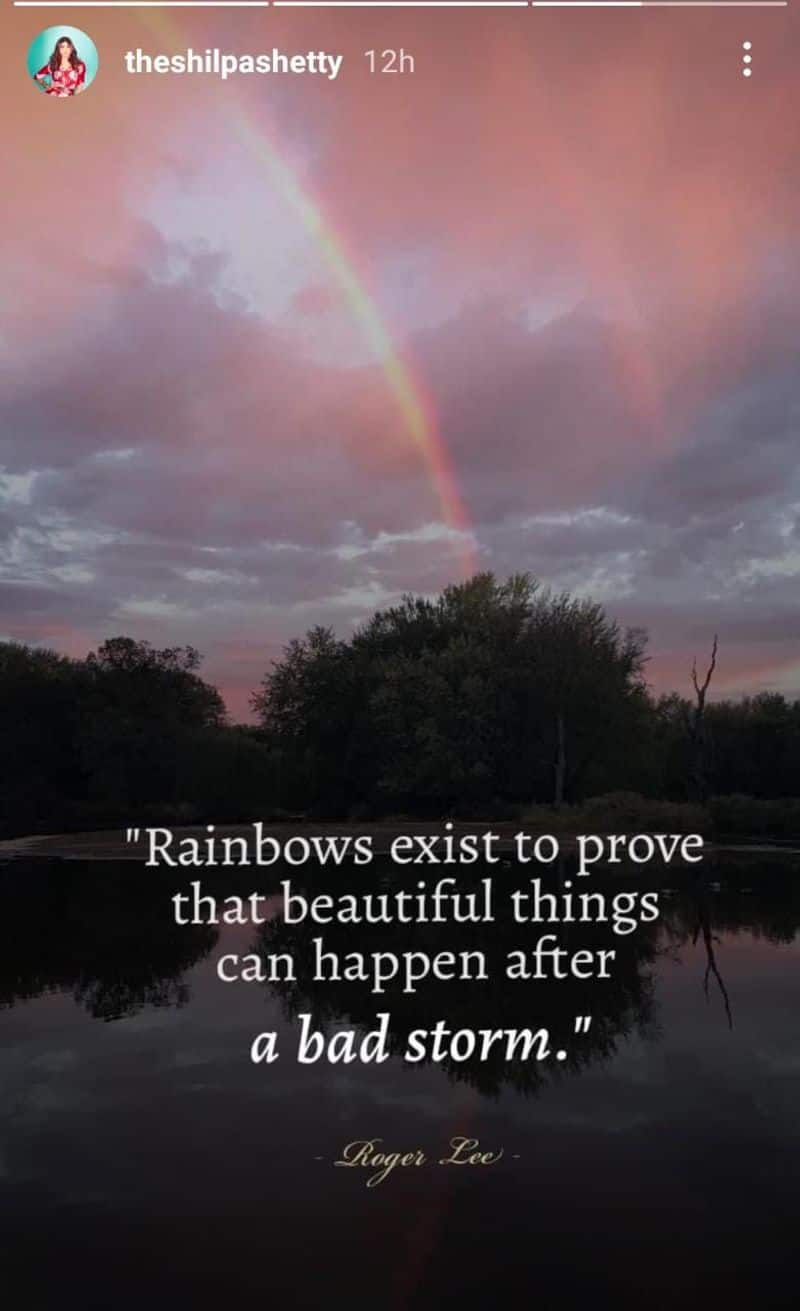 One video of Shilpa Shetty's bodyguard Ravi who is seen guarding Raj Kundra's vehicle, is going viral and netizens are praising on his loyalty. Take a look
Also read: Are Shilpa Shetty, Raj Kundra getting divorce? Here's how actress reacted to such news in past
A video which was shared by Bollywood paparazzi Viral Bhayani based in Mumbai shows Shilpa Shetty's long-time bodyguard Ravi runs and guards Raj's black Mercedes car ahead of it as it reaches home. 
Viral captioned the video, "Was quite touched by #shilpashetty personal Bodyguard Ravi few years back when her dad had passed away. Tears in eye made us value the human factor and not the money relationship. Today we noticed him running as #rajkundra was back home. Sometimes we would see him smile back at us as he would take the last train of Virar from Andheri station post his duty. Some dedication this man has 👍"
Last week, we saw Shilpa Shetty at the Mata Vaishno Devi in Jammu to seek blessings from Goddess. Several pictures and videos were out on social media; she went on the journey with her friend on a horse. 
Last Updated Sep 22, 2021, 12:25 PM IST