A father is the first man in a daughter's life. In fact, he is the only man who would never hurt his daughter. A father-daughter relationship is a beautiful relationship. Take from a person who is a daddy's little girl.
Here are a few reasons why a father-daughter relationship is the best in the world:
1. He will always be the first man in your life
Your father is always there for you from your very first breath. He will be there to turn the frown upside down on your face. He will always be there to bring that sweet smile on your face, and also to wipe your tears. He is the only man who would never break your heart.
Source: Letter to Deepika Padukone from dad Prakash is now in school ...
2. He is always protective toward you 
The slightest scratches on you can make your father go haywire. He would be awake at 3 in the morning if he worried about your whereabouts. I'm sure he secretly cries when he see your precious tears.
Source: Stylish father-daughter jodis of B-Town - Movies News
3. He will be the future example of all your relationships, romantic and non-romantic
Your father will always be your role model. You will always want to see an image of your father in your life partner, a person who is caring and protective of you.
Source: Top 6 Coolest Father-Daughter Couples In Bollywood शीर्ष 6 ...
4. He will rescue you when your mom is angry
I remember my dad covering up for me when I was home late and on many such instances. He will always be there for your rescue.
Source: These Pictures Of Daddy Imran Khan And Daughter Imara Will Melt You ...
5. You will always be his little princess
No matter how old you get, no matter how mature or successful you get you will always be your dad's little princess. You can always be a little girl to him. You can laugh with him, argue with him and cry on his shoulders when you feel a bit of out place.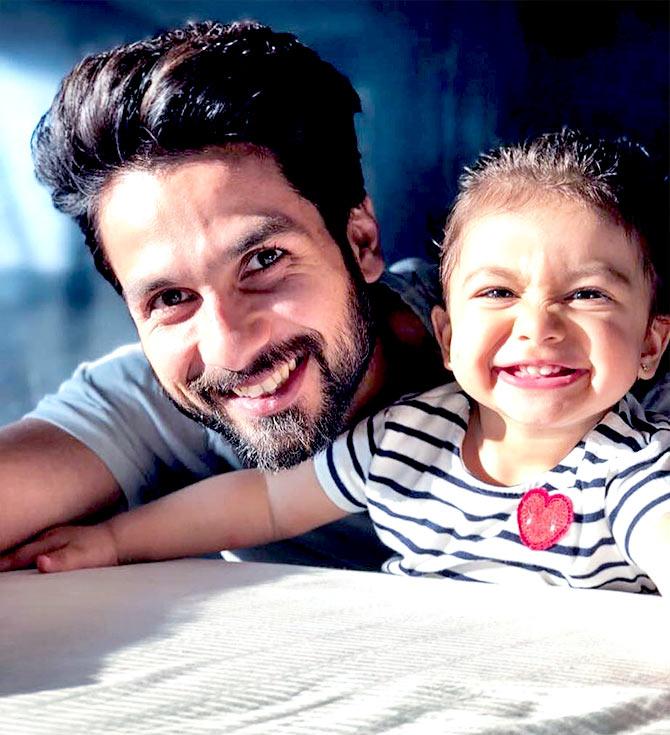 Source: Shahid Kapoor's SUPERSTAR life, in pictures! - Rediff.com Movies
All in all, fathers will always love us unconditionally and never break our hearts. He will make sure to fulfil all our dreams. 
This fathers day, go give your father a tight hug and tell him you love him. Trust me that will bring a smile to his face, and that smile is worth it!
 
Last Updated Jun 16, 2018, 3:10 PM IST