Rakhi Sawant reacted to Shilpa Shetty's husband Raj Kundra's arrest; Watch video
Actress Rakhi Sawant interacted with the media says she is sad to Shilpa Shetty's husband Raj Kundra's arrest.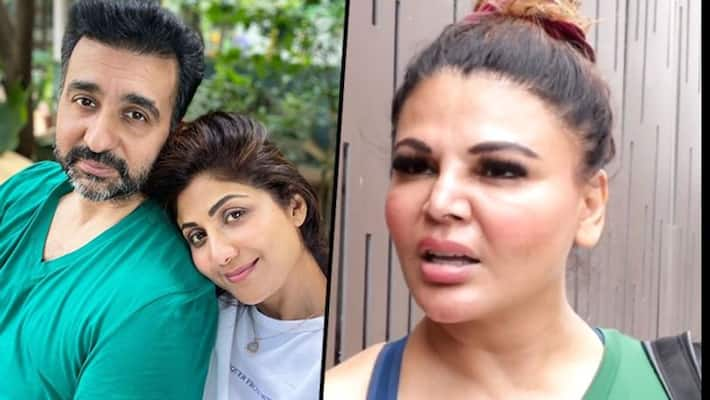 As a shocking development, Mumbai Police arrested Shilpa Shetty's husband, Raj Kundra, involving pornographic films and sufficient evidence against him.
Post his arrest; actress Rakhi Sawant said that people should not troll Raj Kundra until declared guilty as she thinks he is an honoured businessman. She believes that someone may be trying to blackmail and get money from Raj Kundra or defame Shilpa Shetty. Rakhi added that Raj Kundra is a respected gentleman and has two kids, and these charges might be false. Take a look.
In a statement on Raj Kundra's arrest, Mumbai Police Commissioner Hemant Nagrale said, "There was a case registered with Crime Branch Mumbai in February 2021 about the creation of pornographic films and publishing them through some Apps. We've arrested Mr Raj Kundra in this case on 19/7/21 as he appears to be the key conspirator of this."
Last Updated Jul 20, 2021, 5:20 PM IST