Prakash Jha to bring Lalu Prasad Yadav's life to the silver screen? Here's what we know
A biographical film on Indian politician Lalu Prasad Yadav is in the making, with Prakash Jha producing and Tejashwi Prasad financing. The script's rights have been acquired, and the film aims to explore lesser-known aspects of Yadav's life and achievements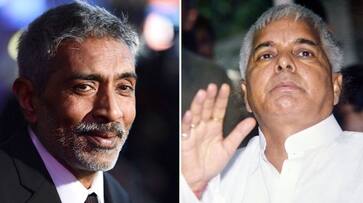 A new report suggests that a biographical film about the life of former Chief Minister of Bihar, Lalu Prasad Yadav, is currently in the works. Lalu Prasad Yadav, a prominent figure in Indian politics and a leader of the Rashtriya Janata Dal, has had a significant impact on Bihar and Jharkhand politics and has also made national headlines throughout his career. According to Hindustan Times, the production of the film has been in progress for the last 5-6 months.
The report states that the rights to the script have been acquired from Yadav's family, and the project is being produced by Prakash Jha, a renowned filmmaker known for his socio-political films like Gangaajal, Apaharan, and Raajneeti. The financing for the film is reportedly being provided by Yadav's son, Tejashwi Prasad. The funding required to initiate the project has already been released.
While details about the content of the biopic are still under wraps, it is anticipated that the film will delve into lesser-known aspects of Lalu Prasad Yadav's life and provide a comprehensive understanding of his journey and achievements. The script is currently receiving final touches, and casting for the project is expected to commence shortly, with actors hailing from the Hindi-speaking regions being considered for the roles.
It's worth noting that this is not the first time there have been reports of a biopic on Lalu Prasad Yadav. An earlier report from the Press Trust of India (PTI) had announced a biopic titled "Lalten" set to release in February 2020, in which Bhojpuri actor Yash Kumar was cast in the lead role.
ALSO READ: Israel-Hamas War: Supermodel Bella Hadid opens up on generational crisis; Here's what she said
Prakash Jha, the filmmaker behind this project, is renowned for his socially and politically themed films. He has also made three attempts to contest Lok Sabha Elections in 2004, 2009, and 2014, although he did not secure victory in any of these campaigns. Prakash Jha is an eight-time National Film Award winner, with his last National Film Award being awarded for the 2005 film "Apaharan.''
Last Updated Oct 27, 2023, 2:45 PM IST