Pornstar Farrah Abraham's wardrobe malfunction was on purpose? Here are the details
During the 71st Cannes Film Festival, Pornstar Farrah Abraham suffered an embarrassing wardrobe malfunction while she was walking for a fashion show.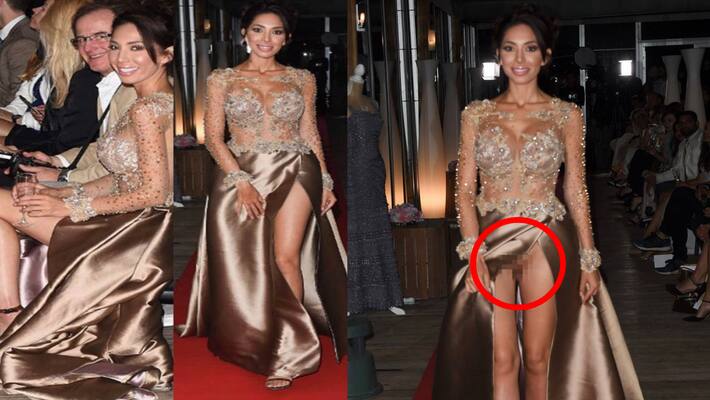 This year, we have seen many such incidents during the prestigious Cannes Film Festival and grabbed headlines across the globe. 
However, Farrah's oops moment ended up revealing more than she intended to. The incident took place at the event which she attended in a sexy semi-sheer metallic golden gown with an extremely high split skirt. The gown revealed her crotch when she posed for the shutterbugs. Surprisingly she was not wearing her underwear, and the mishap led to her private parts showing up in the cameras. 
Despite the embarrassing moment, the actress was smiling for the camera and flaunted her toned legs. Maybe she was not aware or she was doing it purposely. Take a look at the pictures.
 
Last Updated May 16, 2018, 6:00 PM IST