Veteran Malayalam actor Kundara Johny passes away
Malayalam actor Kundara Johny passed away on Tuesday due to a heart attack at a private hospital in Kollam. He was 71.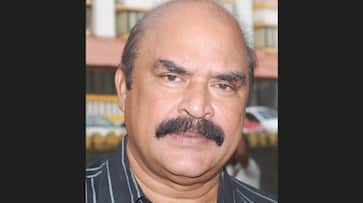 Kollam: Malayalam veteran actor Johny Joseph, popularly known as Kundara Johny passed away on Tuesday (Oct 17). He was 71. Following a chest pain, he was taken to a private hospital. The doctors confirmed that the actor died due to a heart attack. His mortal remains will be kept for public viewing at 10 am on Wednesday (Oct 18) at Kollam Kadapakkada Sports Club. Later, it will be taken to this family house at 3.30 pm. 
His funeral will be held on Friday at 10 am at St Anthony's Church, Kanjiracode.
At the age of 23, he made his acting debut in the 1979 Malayalam film Nithya Vasantham, playing a character who was 55 years old. His filmography features a number of popular films like "Godfather" (1991), "Inspector Balram" (1991), "Aavanazhi" (1986), "Rajavinte Makan" (1986), "Oru CBI Diary Kurippu" (1988), "Kireedom" (1989), "Oru Vadakkan Veeragatha" (1989), "Samooham" (1993), "Chenkol" (1993), "'Aaraam Thampuran' (1997), and 'Varnapakittu' (1997), among many others.
Johny has appeared in more than 100 films; his most recent was "Meppadiyan" (2022), which starred Unni Mukundan. 
Johny was a native of Kundara in the Kollam district. His parents were Joseph and Catherine. He attended Sri Narayana College and Fatima Mata College in Kollam to further his studies. While a student there, he also served as the team captain for the Kollam district football team.
He is survived by his wife Stella, who is a professor at a college in Kollam.
Last Updated Oct 18, 2023, 12:21 AM IST