In Pictures: Ileana D'Cruz's sexy holiday photos will make you jealous
Actress Ileana D'Cruz. who is the Indian ambassador for Fiji's tourism board is seen holidaying in Fiji and visiting a school recently with Faiyaz Koya who is the Tourism Minister.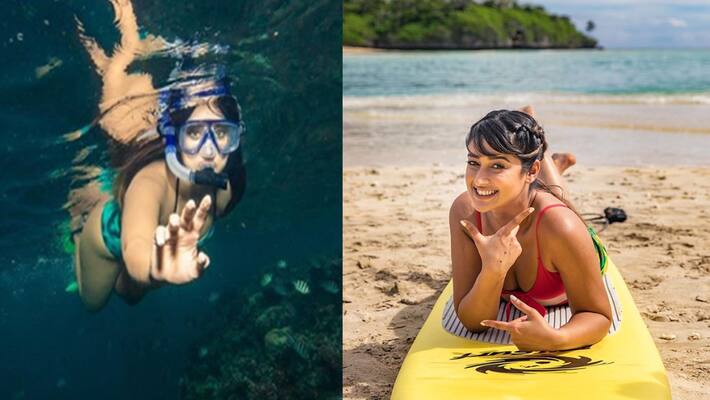 The actress is seen posting pictures on Instagram of the numerous activities Fiji has to offer to Indian travellers and we can't wait to visit Fiji. While in Fiji, you can't miss exploring the magnificent marine life by signing up for snorkelling or scuba diving. Ileana also attempts to find "Nemo's Fijian cousins" from over 1,200 species of fish.
Fiji is known for its beaches and marine life and leading actress Ileana is making the most of her stay. The Republic of Fiji is located in the central Pacific Ocean and is an archipelago of more than 330 islands. A popular place to visit in Fiji is Vanua Levu Island, where you can get your hands on beautiful pearls that are harvested in Savusavu. Ileana does so and rightly captions it as "What's a girl's best friend? Pearls!"
Ileana makes the most of it at Fiji by going island hopping and being "happiest by the sea". She even packs in a private island vacation at the famous Turtle Island, an exclusive resort, as seen in her Instagram post.
Check out the pics here 
Last Updated Jun 10, 2018, 12:30 PM IST