Here is the proof that Indian women watch porn online
More than half of India's visitors to porn sites are between 18 and 24 years
The number of female Indian visitors to the porn sites have increased by 129%
Pornhub data also shows our obsession with 'Indian Bhabhi'
Here is the shocking statistical details about porn, smartphones and Indian women watching porn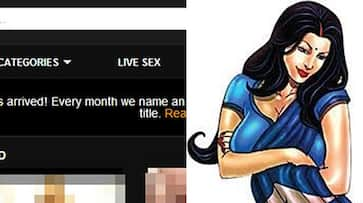 Pornhub is the most popular among porn sites on Internet, which has recently revealed data for the year 2017. In the list, India climbed to the third position following the US and the UK.  
Interestingly, more than half of India's visitors are between the age 18 and 24. The number of female Indian visitors to the porn sites have increased by 129%. Traffic by Indian women has increased exponentially as compared to other countries.
Sunny Leone, Katrina Kaif are the 5 top most searched celebrities in India. Pornhub data also shows our obsession with 'Indian Bhabhi'
Regarding the most popular searches, the word 'Arab' ranked top in India which was viewed 165% more times compared to 2016, and 'hd Hindi sex' and 'indian hd sex touching' saw 1822% and 1273% spike respectively. 
In India, 86% of traffic to porn sites is from the smartphones. Our country is among the fastest growing smartphone markets in the world, being the second largest just after China. Is the revolution of 4G and free data responsible to the surge?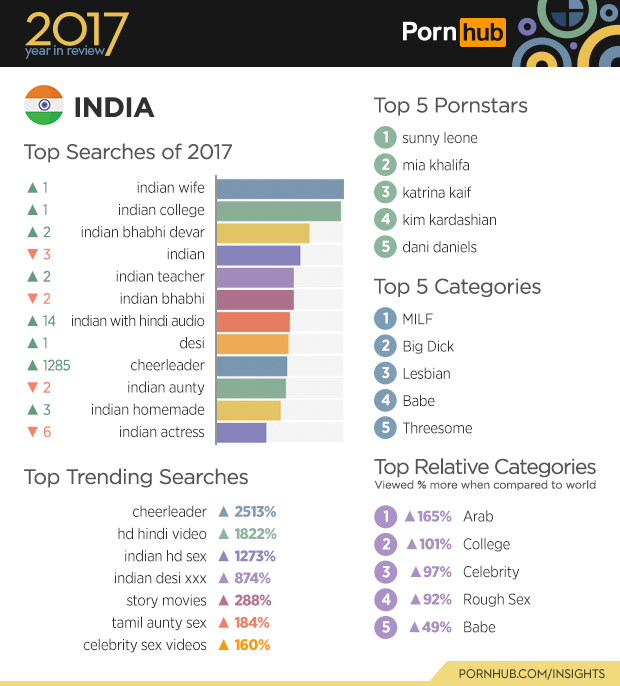 Picture Courtesy: Pornhub.com
Last Updated Mar 31, 2018, 6:55 PM IST