Happy Birthday Sara Ali Khan: Here are 5 unknown facts about actress
Today, we're revealing five interesting facts about the actor, who made an incredible debut in Kedarnath (2018) opposite Sushant Singh Rajput.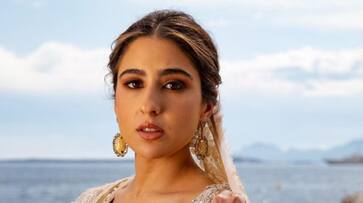 Once, she almost got suspended from school: Khan previously said that one of her most memorable school days nearly resulted in her suspension when she hurled Fevicol on the fan and the bottle cracked. She laughed as she said, "Fevicol all over."
Pizza Lover: Sara Ali Khan is a huge pizza fan who also has a sweet appetite. Her favourite desserts are milk cake and besan ke laddu.
Sridevi Fangirl: Sara is a tremendous fan of Sridevi. Her favourite characters played by Sridevi are Chandni (1989) and Reshmi in Sadma (1983), and she is often surprised to learn that both are played by the same actor.
Sara's a big fan of home made DIY recipes for skin: The actress feels that simple kitchen ingredients can be used to make great skincare products, and one of her favourite hacks is to use leftover fruit from breakfast as a face mask.
Her endless love for Bangles: The 27-year-old has a thing for bangles, which isn't surprising given her affinity for Indian clothing and accessories. "I obsessively buy bangles from every state I go to in our country," she said in an interview. 
She passed on her fitness regime to her mother: We all know that she's a fitness freak. What you may not know is that the young star's passion for varied and gratifying workout routines has now rubbed off on her mother.
Last Updated Aug 12, 2023, 7:00 AM IST