Born on November 9 in 1954, Shankar Nag died in an accident on September 30, 1990
Nag-actor, director, screenwriter, theatre atrtise had acted in 80 movies
Minchina Ota, Suto Raja, Ondanondu Kaladalli are among his popular films
Born on November 9 in 1954 as Shankar Nagarakatte, in Uttara Kannada district of Karnataka in a Konkani-speaking family, he acted in 80 films in the span of 12 years.
Brother of popular actor Ananth Nag and husband of actor theatre person Arundhati Nag, Shankar died in a tragic accident on the outskirts of Davanagere on 30 September 1990. He was shooting for the film Jokumaraswamy which did not release. His last film was Sundarakanda, released post his death.
Here are six best films of Shankar Nag
Ondanondu Kaladalli, 1978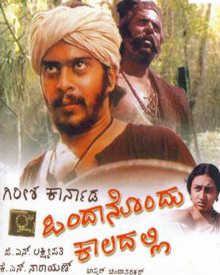 The film was co-written and directed by Girish Karnad. The film loosely based on Kurosawa's Seven Samurai was Shankar Nag's first film.
Auto Raja, 1980
Directed by Vijay, Auto Raja made Shankara Nag very popular. The film was remade in the same name with Vijayakanth starring in it. Even to this day many autos in Karnataka have Shankar Nag's poster on them.
Minchina Ota, 1980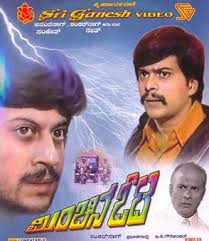 Shankar Nag turned director with the film Minchina Ota. He won seven awards for the movie including the best Film.
Geetha, 1981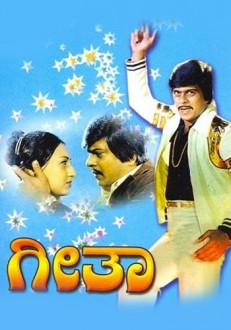 The romance drama had Ilayaraja music and became a blockbuster hit. Kannadigas imitate Shankar for his energy in the song 'Santhoshakke' and the all time hit song 'Jotheyali'.
Nodi Swami Navirodu Heege, 1983
This film was directed by Shankar Nag and starred his wife Arundhati Nag and Master Manjunath. Pandit Bheemsen Joshi had sung 'Bhayada Laxmi Baramma" in the film. This film showed how western culture was seeping through the minds and hearts of Bengalureans.
Accident, 1985
Also directed by Shankar Nag, the film also starred Ananth Nag. It is still considered a landmark movie in the Sandalwood and won national award.
Last Updated 31, Mar 2018, 6:58 PM IST