Let us remember the shining star of Kannada film industries as it is her death anniversary (May 12) and it has been 37 years since we lost her.
The talent was such that the greatest of the directors of Kannada film industry, Puttanna Kanagal had told this about the actress. "I always desired to bring out my ultimate experience of filmmaking through sculpture. I recognised that potential in Kalpana, I gave poured in all my experience on her, and she received it with respect and love, and she has become the sculpture of my idea."
Kalpana made her debut in Kannada films in 1963 with 'Sakumagalu' and ruled the industry for a decade. She became the shining star (Minugutare) of the industry. However, most roles she played were met a tragic end.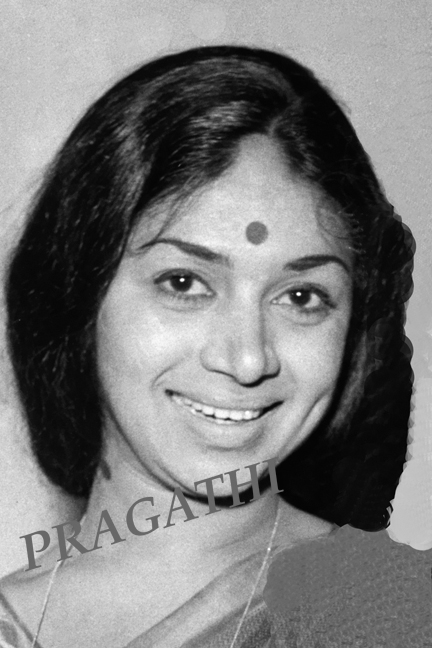 Director MR Vithal cast Kalpana in his movie 'hannele CHiguridage' for the role of Malathi in 1968 and gave her complete freedom to choose her own dresses and make-up. Kalpana even proved her mettle there, and the movie was a hit, and she was appreciated for being just to her role.
However, the role sparked controversy as some felt the widow in a traditional family cannot be portrayed as Kalpana played the role. But Kalpana took the role as a challenge and wrote a long letter to a newspaper specialising in films. Her letter was nothing short of an essay. It was a mature writing with valid opinions and arguments. It showed how well read she was and her boldness and it gave a befitting answer to the critics.
Even the then chief minister D Devaraj Urs watched the movie and appreciated Kalpana for playing such a bold role. Popular Hindi director and producer V Shantharam had said, 'This is one of the best Indian movies I have seen."
In another movie 'Mukti', Kalpana played the role of the daughter of a prostitute, and this role too gave her good mileage as an actress. The film was screened at London Film Festival and attracted good reviews in the foreign media too. This movie was also a part of 23 movies screened in the US for students.
Ione of the important directors N Lakshminarayan was of the opinion that heroine = Kalpana. This was how much she dedicated herself to the character of the movie. Lakshminarayana directed six movies, and three had women in lead roles, and in all these three movies Kalpana played the lead role.
Sharapanjara is one film every Kannada movie lover and critic will speak about. The first copy of the movie was screened at Madras, and the theatre was filled by the lead actors and technicians from Hindi, Tamil and Telugu industry. After watching the movie, Sharmila Tagore was so impressed that "I wouldn't be able to play Kalpana's role as effectively as she has portrayed."
The legend writer, Jnapith award winner Shivaram Karanth, who hated any kind of nonsense never praised anyone without a proper reason. After watching the Tulu movie 'Koti Chennayya' where Kalpana had played the lead role had written a long letter to the actress asking her to act in his directorial debut movie.
Kalpana surely accepted the offer and became the female lead of the only talkie film (Malaya Makkalu) directed by Shivaram Karanth. 
Thus she had won the hearts of movie lovers in and outside India. However, she was not so happy in her personal life, and when she left this world forever, she was just 36.
She entered the filmdom in 1963 and acted till 1978 in 78 films under 51 directors. The shining star Kalpana has acted in Tamil, Telugu, Malayalam and Tulu films apart from Kannada.