Sandalwood actors Diganth and Aindrita left the CCB office after inquiry. The couple's mobile phones were seized. They will be called by CCB sleuths whenever needed.
Bengaluru: Sandalwood actors Diganth Manchale and Aindrita's inquiry by the CCB has been completed for the day.
It is reported that the actors may have to reappear before the CCB whenever needed.
The couple's mobile phones have been seized by CCB sleuths for further investigation.
When the couple was questioned about today's enquiry by the media, Diganth said "An investigation is going on and we (Diganth & Aindrita) are co-operating with the CCB. We (Diganth & Aindrita) will appear if the CCB sleuths call us again for further investigation".
Also read: Sandalwood drugs case: Diganth, Aindrita arrive at CCB office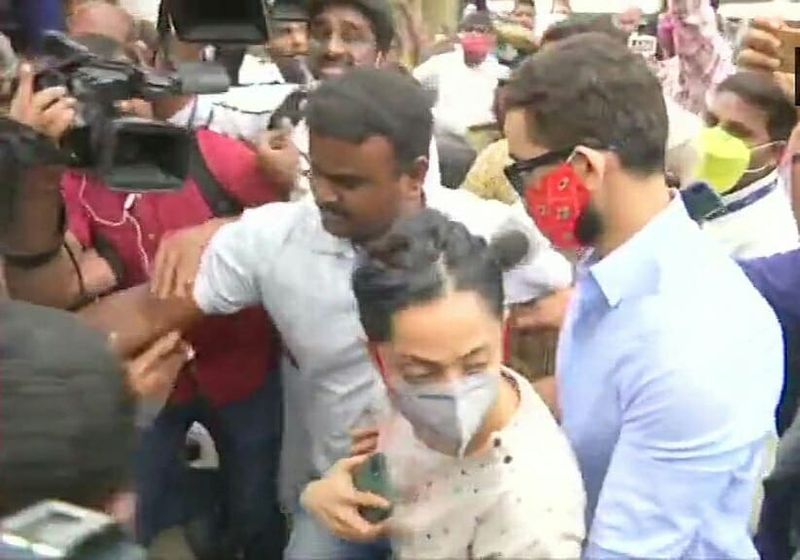 Joint Commissioner of Police Crime, Sandeep Patil appeared in front of the media and clarified saying, "We had asked them to come for investigations regarding the case. They will be sent word once again if need be for another round of inquiry."
The two Sandalwood actors were grilled separately for three and a half hours.
Diganth and Aindrita were reportedly presented digital evidences pertaining to the case and were asked about them. There was a break from the grilling, when the CCB had even given them lunch too.