Hathras gangrape victim's body forcibly cremated late night by UP Police, alleges family; cops deny claim
The body of the 19-year-old Dalit woman who was raped and murdered, allegedly by four upper caste men in Uttar Pradesh's Hathras, was cremated a little after 3 am Wednesday — with her family saying police had forcibly performed the last rites late at night even though they wanted to bring her body home one last time.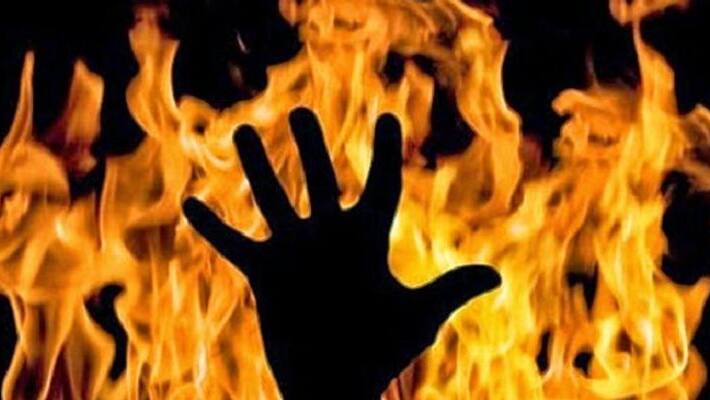 Hathras (UP): In a surprising turn of events, Uttar Pradesh police cremated the body of the woman who was gangraped and murdered allegedly by four men in Hathras at around 3 am on Wednesday (September 30).
The family claimed that the woman's body was taken away by the police in the middle of the night for final rites.
"The police have forcibly taken the dead body, and my father along with them for cremation. When my father reached Hathras, he was immediately taken (to the crematorium) by the police," the woman's brother told news agency PTI.
The villagers claimed that they wanted to take the body of the woman to her house, but the administration pressed for cremation at the earliest. The passage for ambulance was blocked and finally cremation took place in the village.
The police, meanwhile, said that the cremation of the woman was carried out by the family members. Superintendent of Police (SP) Vikrant Veer denied any "urgency" by police in cremation despite the fact that cremation usually does not take place at night.
He added that the cremation was done as usual after the body reached Boolgarhi village in Hathras district.
He claimed that the situation is calm in the village, but heavy police force has been deployed.
The young woman suffered multiple fractures, paralysis and a deep gash in her tongue in a savage assault compared by many to the 2012 Nirbhaya gang-rape.
All four attackers, upper caste men from the woman's village, are in jail. They will now also be charged with murder.
The woman was attacked on September 14 at her village in Hathras, some 200 km from Delhi.
In her statement, she said she had been dragged by her dupatta into the fields from a spot where she had been cutting grass with her mother and brother.
When the family searched, they found her in the fields, naked and bleeding, with horrific injuries.
The UP police is under scrutiny over alleged lapses throughout the case. They initially registered an attempted murder case but added rape charges only after the woman's formal statement.
They have denied the family's allegation of slow response.
Last Updated Sep 30, 2020, 8:58 AM IST