Exclusive: AV Jayaprakash recalls 'shock' invite from Steve Waugh after losing historic 2001 Chennai Test
In an exclusive interview with Asianet Newsable, former international umpire AV Jayaprakash recalled an incident from the historic India-Australia Chennai Test in 2001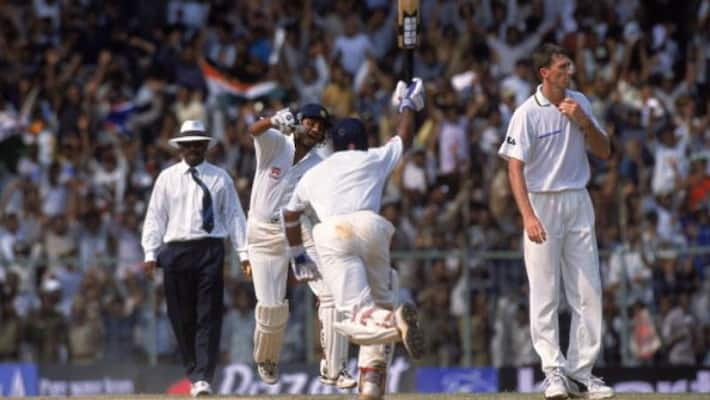 Bengaluru: During the historic India-Australia Test series in 2001, there was a rare gesture from the losing captain Steve Waugh that left the umpires "shocked and surprised".
Also read: Exclusive - Syed Kirmani walks down memory lane
Every Indian fan remembers how in the second contest of that rubber, VVS Laxman and Rahul Dravid scripted one of the greatest comebacks in the history of Test cricket. Thanks to Laxman's 281 and 180 from Dravid, India bounced back, after following on, to level the series 1-1 at Kolkata's Eden Gardens.
Also read: When Ishant Sharma called Darren Sammy 'Kalu'
The two teams faced off at Chennai's MA Chidambaram Stadium in the series-decider. In a tense finish, India won by two wickets to claim the Border-Gavaskar Trophy 2-1. The series is remembered for Laxman's epic knock and Harbhajan Singh's 32-wicket haul.
Also read: Virat Kohli earned this much during lockdown
India's AV Jayaprakash, who was one of the on-field umpires in the Chennai Test, has revealed what happened after the match, particularly how the Australians behaved despite losing the series.
"I want to talk about an incident that left my senior colleague Rudi Koertzen (of South Africa) and I shocked and surprised. It happened only once in my entire international umpiring career," Jayaprakash told Asianet Newsable in an exclusive chat.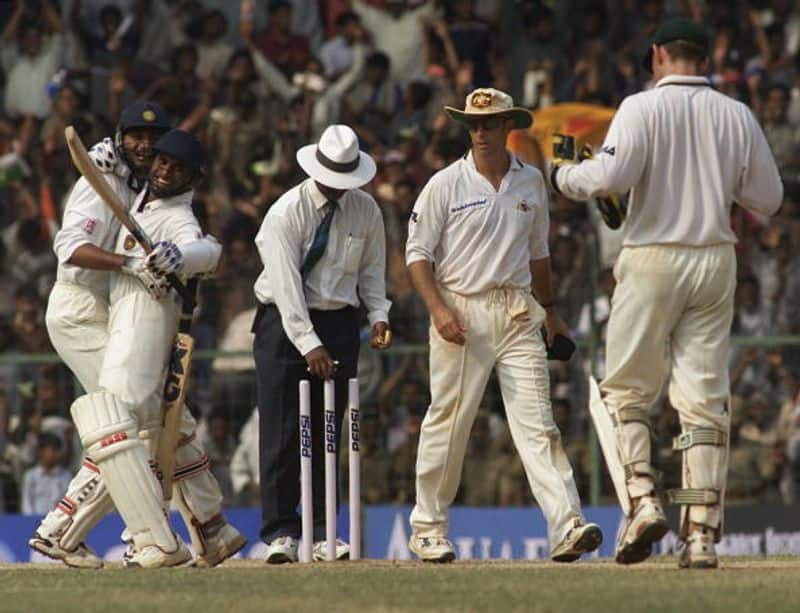 "After the game had ended and we had settled in the umpire's room, Australian captain Steve Waugh sent a word for us to join them in the dressing room for a glass of beer. Hearing this, Rudi was 'shocked'," Jayaprakash recalled.
The 70-year-old Bengalurean continued, "Rudi told me, 'In my entire career, I never got invited into the dressing room (after the match). This is the first time. I am shocked. Australians never invite umpires and they are doing this now despite losing the series. This is a sense of an achievement and good work done by us during the game'. Later, we both obliged and went to the Australian dressing room to share a drink."
Jayaprakash said Waugh and his team, who refer to umpires as 'umps', appreciated the good umpiring in that Test. "Australians are very competitive, aggressive on the field. But, off it, they are friendly. After the series was over in Chennai, they complimented us for good umpiring. I can never forget that match."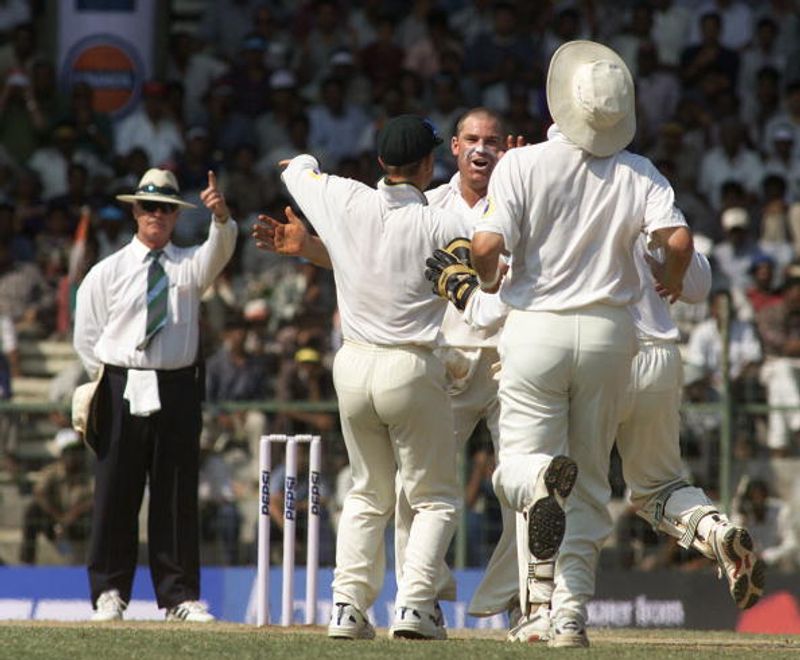 Having represented Karnataka in first-class cricket, Jayaprakash bid adieu to the game in 1985. Later, in 1993, he made his international debut as an umpire, officiating in an ODI between India and England in Gwalior. He retired as an international umpire in 2008.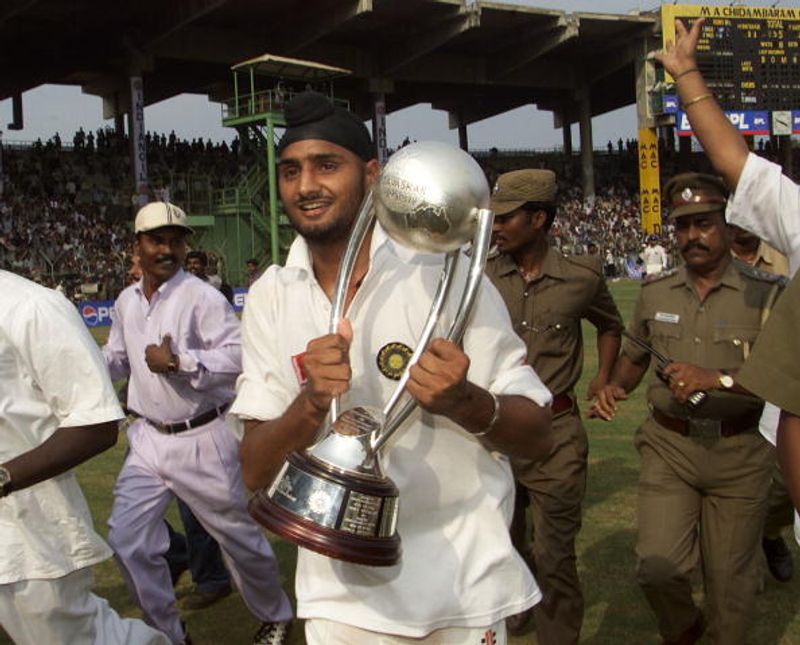 Jayaprakash rates Chennai Test as his best as an umpire. "That is the best Test match I have ever officiated. Even though I was part of the historic Delhi Test (India vs Pakistan in 1999) where I gave all the 10 decisions and Anil Kumble took 10 wickets in an innings, I rate Chennai match above Delhi," Jayaprakash, who officiated in 13 Tests and 38 ODIs, said.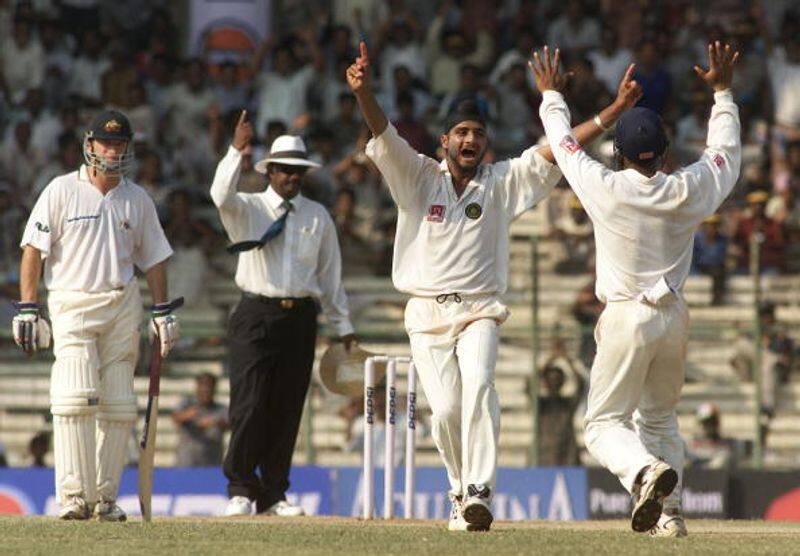 Talking about how tough it was to officiate in Chennai in March 2001, Jayaprakash said he had got one decision wrong involving Ricky Ponting off Harbhajan's bowling.
"I had given the benefit of doubt to Ricky Ponting as I was not 100% sure whether he had edged the ball (to wicketkeeper Sameer Dighe). Harbhajan reacted to that and said, 'Sir, every time you do this to me'. But I told him that I had given the benefit of doubt to the batsman and it was not the case all the time. Later, I got the decision right when Ponting inside-edged a ball and Rahul Dravid (backward shortleg) took the catch."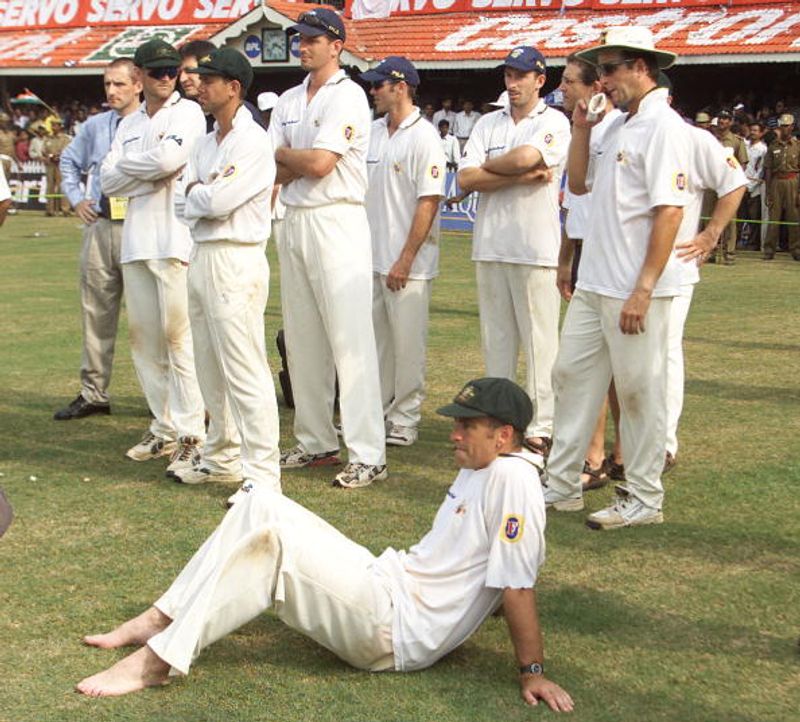 Jayaprakash also said it was difficult to umpire when Glenn McGrath was bowling. "Glenn McGrath was a very difficult bowler to umpire. He is very, very accurate. He knows whether he bowls a no ball or not. During the final stages of the Chennai match, he asked me whether he had overstepped and I said I missed calling the noball. I got it right the next time and he did not look at me as he knew he had bowled a noball."
Last Updated Jun 11, 2020, 1:02 PM IST