Does being 'friendly' with India players get you IPL contract? SRH mentor VVS Laxman answers
Michael Clarke had said Australia cricketers 'suck up' to Virat Kohli to get IPL contracts. Now, Sunrisers Hyderabad (SRH) mentor VVS Laxman has responded and explained what it really takes to win an IPL deal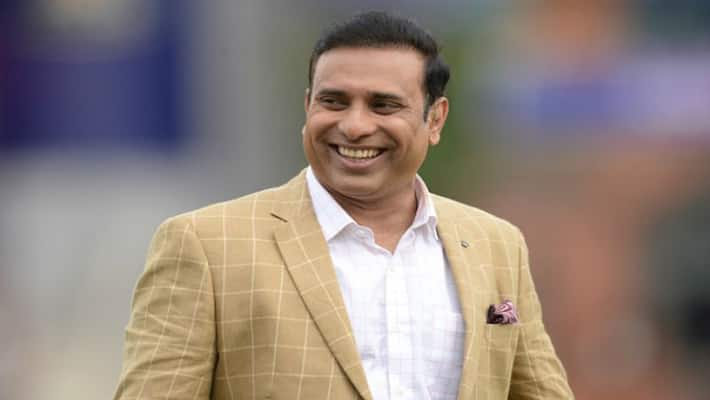 Bengaluru: Former batsman VVS Laxman has said being "friendly" with Indian players doesn't guarantee an IPL contract for an overseas cricketer. His comment has come in response to recent criticism of "soft" Australian players by former skipper Michael Clarke.
Clarke had said Australian cricketers "suck up" to India and captain Virat Kohli to get multi-million dollar Indian Premier League (IPL) contracts. The former skipper questioned his countrymen for not sledging and being "soft" on Kohli and his teammates when the two teams met.
Also read: Aussies 'too scared' to sledge Virat Kohli, says Clarke
Now, Laxman has explained what it takes to earn an IPL contract and it is no way that a foreign player will get a deal just because he is "friendly" with India cricketers.
"Just by being nice to someone doesn't get you a place in IPL. Any franchise will look at the player's caliber and value added to the team, which gives them desired results by winning matches and tournaments. These are the kind of players who get IPL contracts. So just being nice to someone will not earn you a spot in the IPL," Laxman said on Star Sports' "Cricket Connected" show.
Also read: Clarke picks 7 'best batsmen'
"If you're friendly with any Indian player it doesn't mean that you are getting IPL contract. As a mentor, I'm on the auction table and we select players, those international players that have played exceptionally well for their country and can add value to the franchise. Friendship with any Indian player doesn't ensure entry into the IPL," added Laxman, who is IPL franchise Sunrisers Hyderabad's (SRH) mentor.
The 13th edition of the IPL has been postponed due to the coronavirus (COVID-19) lockdown in India. IPL 2020 was scheduled to start on March 29. It was deferred till April 15. Now, it is put off indefinitely.
Last Updated Apr 15, 2020, 5:05 PM IST