ODI World Cup 2023: Rohit Sharma shares insights on India's potential 'Playing XI' for the all important final
India's cricket captain, Rohit Sharma, shares insights and perspectives in a pre-final press conference, addressing queries about the playing XI, pitch conditions, and team dynamics.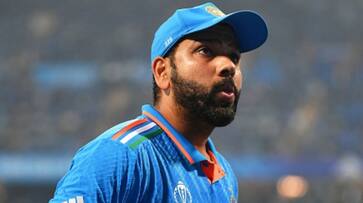 India's cricket captain, Rohit Sharma, engaged with the media in a press conference on the eve of the Cricket World Cup final against Australia in Ahmedabad. Rohit acknowledged the significance of the upcoming match, the need for the team's final push. He expressed empathy for Mohammed Shami, highlighting the challenge of missing initial games despite his exceptional form.
In response to questions about the playing XI, Rohit stressed the importance of balance and indicated that the final lineup would be decided based on pitch assessment and team strengths. Addressing queries about the playing surface, he mentioned the presence of grass, anticipating a slower wicket. Rohit downplayed the influence of dew and suggested that the toss might not be a decisive factor.
When asked about pressure, Rohit emphasised the team's focus on current form rather than past World Cup finals. He cited the team's experience in handling pressure and expressed confidence in continuing their successful tournament run.
Regarding India's playing XI, Rohit revealed that the lineup was yet to be decided, emphasizing the flexibility within the squad. He commended Mohammed Shami for his team-oriented approach during the early stages of the tournament, highlighting Shami's dedication and mental resilience.
As the team approaches the final, Rohit conveyed a balanced approach, acknowledging the mix of laughter and tension in the changing room. He reiterated the joy of playing for India and expressed excitement for the final push in the pursuit of victory.
Also Read: Australia's Journey to the World Cup Final: Overcoming hurdles and soaring to eight consecutive victories
Last Updated Nov 18, 2023, 6:49 PM IST