Coronavirus: First case of cat testing positive reported in Belgium; 12-yr-old becomes first child to die
Fatality at such a young age (12) "is a very rare occurrence," said government spokesman Dr Emmanuel Andre, adding that her death "shook us".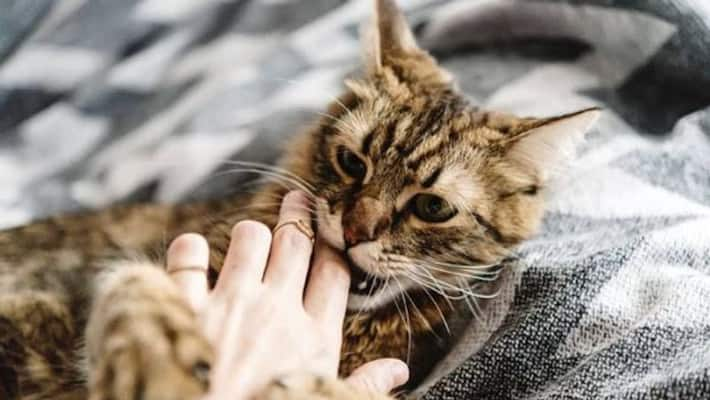 Belgium: A cat in Belgium has tested positive for coronavirus after catching the potentially deadly bug from an infected owner, officials said, on Friday.
The sick pet in Liège tested positive after showing symptoms of COVID-19 including difficulty breathing, a week after its owner first fell sick, health officials said at a press conference, the Brussels Times reported.
While it is the first known infection of a cat, two dogs in Hong Kong have previously tested positive, with the first, a 17-year-old Pomeranian, dying after returning home from quarantine.
"The cat had diarrhoea, kept vomiting and had breathing difficulties. The researchers found the virus in the cat's faeces," Professor Steven Van Gucht said on Friday, according to the outlet.
No information was given on the conditions of either the cat or its owner, the Brussels Times said.
Meanwhile, the World Health Organization insists that there is "no evidence that a dog, cat or any pet can transmit COVID-19" to humans, reported New York Times.
Van Gucht also stressed that the Liège case appeared to be the owner getting her pet sick.
"We want to stress that this is an isolated case," he said, according to the Belgian newspaper. "The risk of animal-to-human transmission is very small."
Belgium's National Council for Animal Protection (CNPA) also told the paper that there is no known threat from pets.
"Animals are not vectors of the epidemic, so there is no reason to abandon your animal," the agency said, while advising owners to "not rub their nose against their pets."
In the latest, a 12-year-old girl infected with COVID-19 died in Belgium, health officials said on Tuesday.
The girl had had a fever for three days before her death, and tested positive for COVID-19, said another spokesman, Steven Van Gucht.
Fatality at such a young age "is a very rare occurrence," said government spokesman Dr Emmanuel Andre, adding that her death "shook us".
The small EU country, with a population of 11.4 million, now has 12,775 cases of persons who tested positive for COVID-19, of whom 4,920 have been hospitalised, including 1,021 in intensive care and 705 deaths.
 
Last Updated Apr 2, 2020, 4:23 PM IST