Bengaluru Techie Neeraj Sharma wins IET's 'Technician of the year' award
Neeraj's prize consisted a trophy, certificate, 1,000 pounds, and a two-year membership to the IET, one of the world's leading professional societies in the engineering and technology community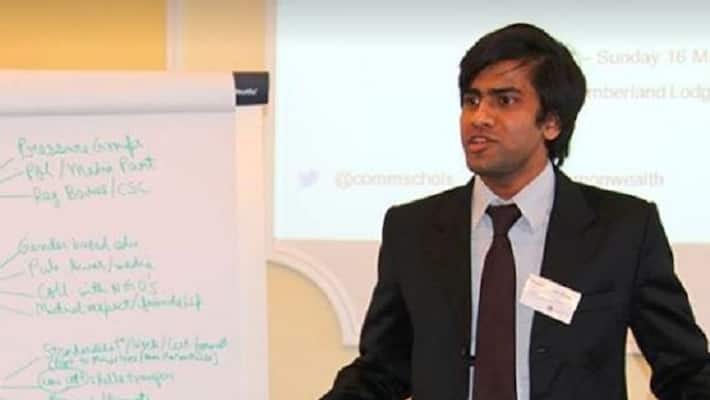 Bengaluru: Neeraj Kumar Sharma, a techie from Bengaluru has been awarded Technician of the Year Award by The Institution of Engineering and Technology (IET).
The award was given for his exceptional achievement in is engineering profession and operational area.
Neeraj is a Geotechnical Engineer working in the India office of Atkins in Bengaluru and is a member of the SNC-Lavalin Group. His work in geotechnical design of transportation infrastructure such as bridges, sign gantries, retaining walls, slopes, etc.  in engineering projects across the globe was lauded and landed him this prestigious award.
Neeraj is known to have new ways of working in a design environment and worked on automating design process that yielded more efficiency, lower costs and minimised errors.
Neeraj also contributes to initiatives including Digital Engineering Capability Initiative (DECI) and volunteers for CSR and ICE Regional Chapter activities.
Neeraj's prize consisted a trophy, certificate, 1,000 pounds, and a two-year IET membership.
IET provided over 1 million in awards, prizes and scholarships this year. The company sponsors these awards to encourage engineers who have made noteworthy achievements in the sector.
Proving that the challenge was tough, IET President Mike Carr had said that the standard of this year's entries made the judging extremely difficult. The finalists had to demonstrate their skills through their work. They have taken on challenging tasks to succeed and have brought benefits to the company, he said.
Founded 147 years ago, the Institution of Engineering and Technology (IET) is one of the world's leading professional societies for the engineering and technology community. The IET has more than 1,68,000 members in 150 countries, with an active network of members in 37 countries. In India, the IET has over 13,000 members, 8 local networks and focuses on energy, transport, information & communications, IoT and education sectors. 
Last Updated Dec 14, 2018, 5:18 PM IST